Evening Beach Bus – Linea 4
The evening bus is back for summer 2023! Thanks to the San Teodoro Beach Bus you can travel from Porto San Paolo, Porto Taverna, Montepetrosu, Porto Coda Cavallo, Lu Fraili and San Teodoro and visit the evening attractions of the two towns, their pubs, restaurants and bars (even the ones on the beach in Porto Taverna), the shopping streets and attend the many events that are organized during the summer.
News 2023!
This year, booking is not necessary (maybe let us know if you are part of a large group).
The evening Beach Bus – linea 4 is active from June 15 to September 15, 2023
Timetables and stops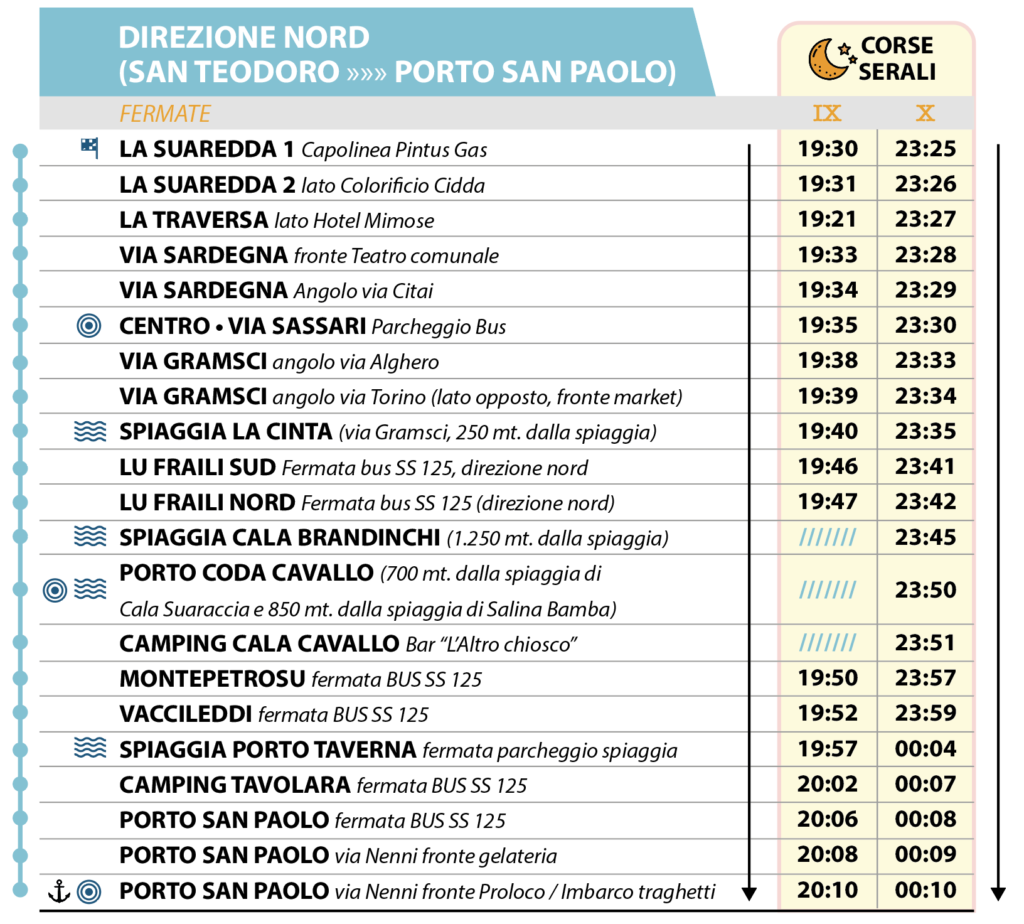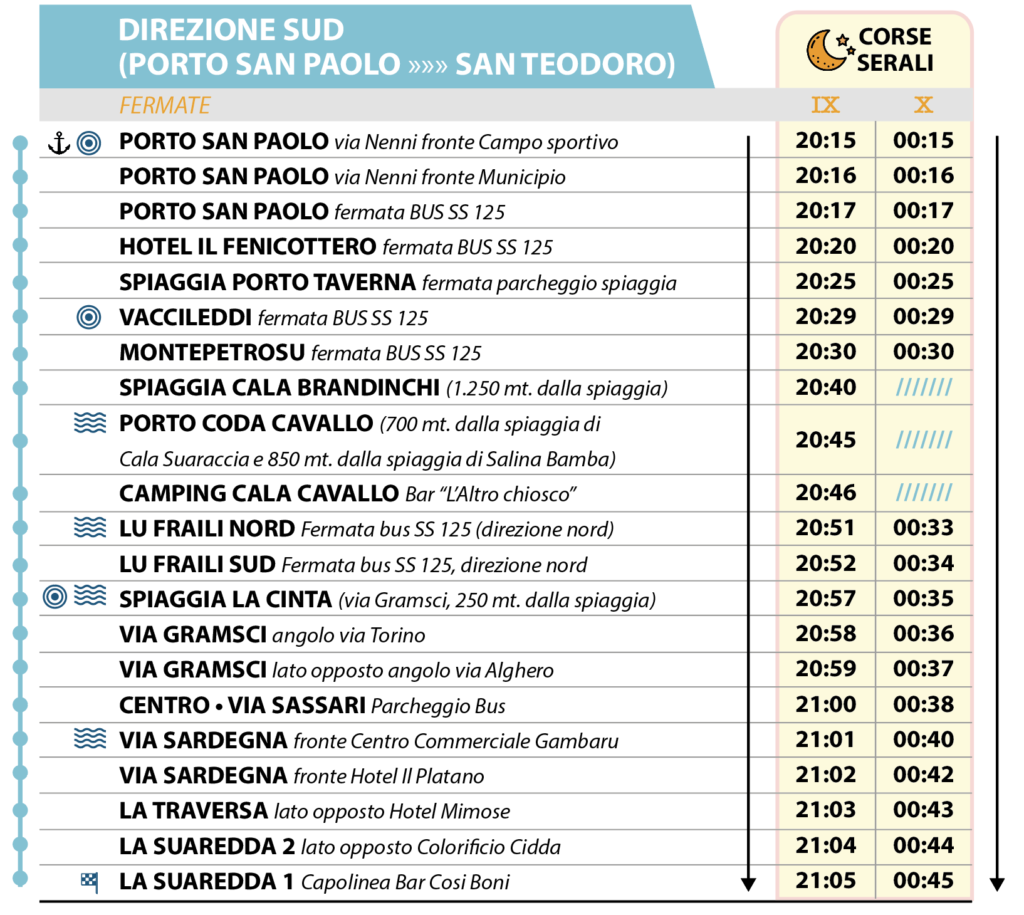 •••
Bus stops
The Beach Bus linea 4 bus stops can be identified with horizontal and vertical signs.
For any doubts do not hesitate to contact us or to check to the map below.
•••
Fixed bus fare 2023, per person (one way)
•••
Exemptions
Children under 10 (up to but not including) travel free of charge (they need to have an identification document and be accompanied by an adult).
•••
Where to buy tickets
Tickets can be bought on board with no additional charge.
---
Share contents